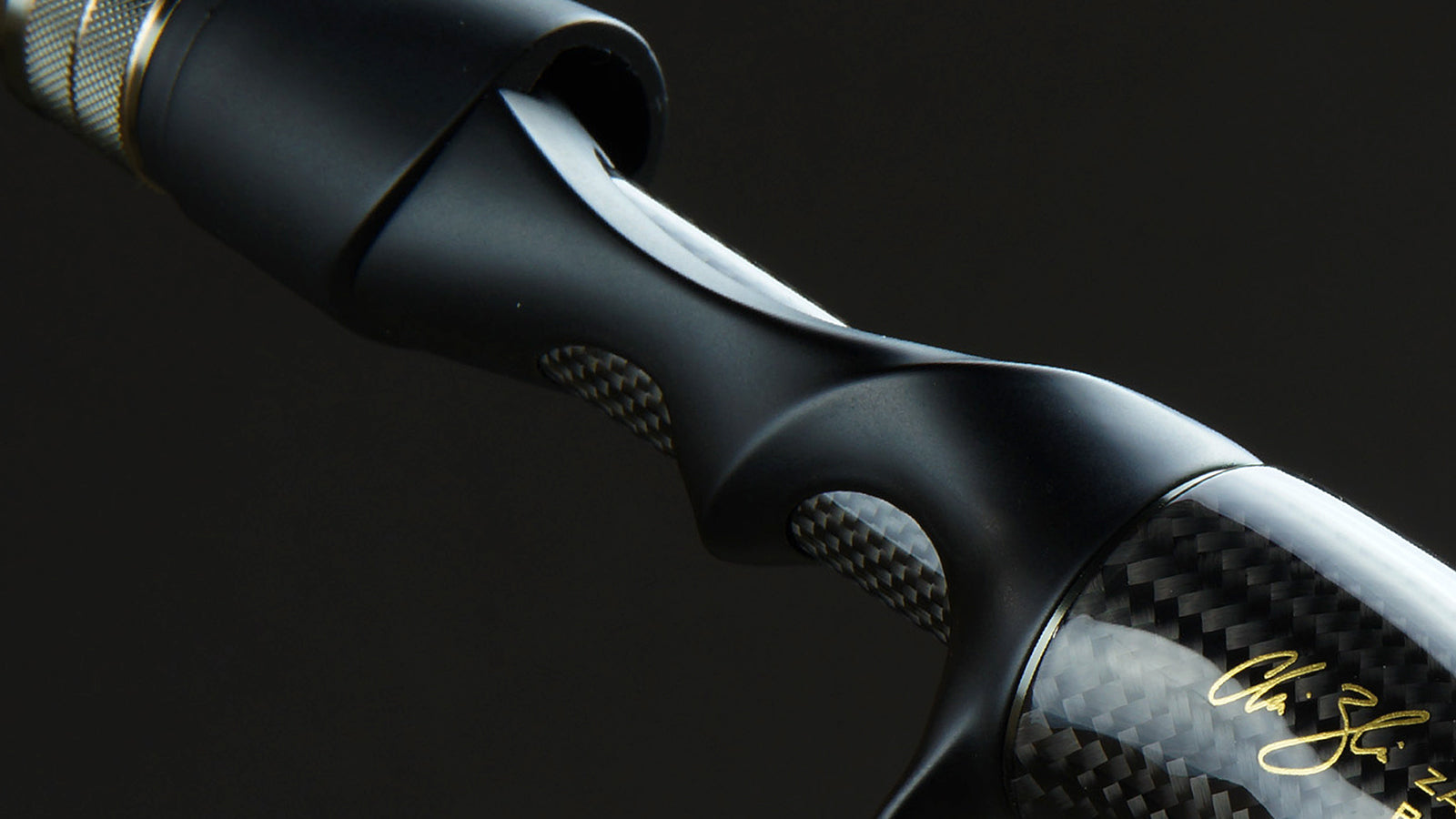 Megabass DESTROYER P5 F5.1/2-72X The X-Bites - Casting
Pickup available at Thorne Bros - 10091 Central Ave.
Usually ready in 24 hours
Megabass DESTROYER P5 F5.1/2-72X The X-Bites - Casting
Thorne Bros - 10091 Central Ave.
Pickup available, usually ready in 24 hours
10091 Central Ave NE
Blaine MN 55434
United States
763-572-3782
REVOLUTION BRINGS DESTRUCTIVE CHANGE. THIS DESTROYER IS KING OF THEM ALL.
IN 1995, YUKI ITO PROTOTYPED THE DESTROYER® OF TRADITIONAL BASS RODS, DRAWING UPON HIS HAND-CARVED ARMS TO UNLEASH AN UNRIVALED FUSION OF CRAFT AND TECHNOLOGICAL INNOVATION UPON THE JAPANESE BASS MARKET. EACH SUBSEQUENT GENERATION OF DESTROYER® REACHED BEYOND THE STANDARDS AND CONVENTIONS OF THEIR TIME TO ESTABLISH A NEW BENCHMARK. A QUARTER-CENTURY LATER, "PROJECT LIVING LEGEND" WAS ESTABLISHED TO ENSURE THAT EACH CYCLE OF DESTRUCTION AND CREATION THROUGH INNOVATION PRESERVED MEGABASS' RICH DNA, BRINGING ANGLERS EVER-CLOSER TO THE IDEAL.
GUIDED BY THIS SPIRIT, THE LAIHA PROGRAM GAVE BIRTH TO A LIMITED CONCEPT ROD SERIES IN 2019, DEVELOPED TO TEST AND REFINE STANDARD-DESTROYING TECHNOLOGIES TO PUSH INNOVATION PAST PRESENT LIMITS. FROM THIS TIRELESS EFFORT, THE 5-D GRAPHITE SYSTEM WAS BORN. REPRESENTING A PARADIGM SHIFT IN THE BLANK CONSTRUCTION PROCESS, 5-D ENABLES A MORE PERFECT REALIZATION OF THE DESTROYER® THROUGH A NEW METHOD OF PATTERNING AND LAYERING, UNLOCKING UNTOLD POTENTIAL.
THUS, WITH EACH GENERATION, ALL CHANGE—ESPECIALLY DESTRUCTIVE—IS EMBRACED IN THE TECHNOLOGICAL PURSUIT OF THE ANGLING IDEAL. OUT OF THIS CYCLE, DESTROYER® RISES ANEW TO CHALLENGE ANGLERS TO NEW HEIGHTS.
SON THERE IS ONLY ONE ONETEN STICK FOR JAPANESE JERKBAITING.